"The child's development follows a path of successive stages of independence, and our knowledge of this must guide us in our behaviour towards him. We have to help the child to act, will, and think for himself. This is the art of serving the spirit, an art which can be practised to perfection only when working among children."

Maria Montessori
Calendar of Events
2023

March

Mon
Tue
Wed
Thu
Fri
Sat
Sun

13

Wakefield Brewster to Erdkinder

•

24

Bhangra Dance - Elementary

•
2023

April

Mon
Tue
Wed
Thu
Fri
Sat
Sun

19

YouthLink Grade 6 Field Trip

•

20

Erdkinder Earth Day Event

•
The above information is from a "Google Calendar" and can be added to any Google Account by clicking here.
Nutrition Month
March is Nutrition month, and this year's theme is "Ingredients for a Healthier Tomorrow." This Canada-wide theme encourages us to think about the key "ingredients" needed to help us live longer and healthier lives.
Canada's Food Guide: Canada's Food Guide
Meal Planning Tips: Meal planning from start to finish in 4 steps
Cosmic Cookies
An MMEC staff favorite!
2 ¼ cups quick oats
2 cups spelt flour (or your favourite flour)
1 cup sunflower seeds
½ cup shredded coconut, unsweetened
¼ cup flax seed
1 cup granulated unbleached cane sugar
1 tbsp cinnamon
2 ¼ tsp sea salt
1 ¾ cup dark chocolate chips or carob chips
1 ¼ cups raisins or craisins
¼ cup water
¼ cup blackstrap molasses
¾ cup canola oil
1 cup soymilk
Preheat oven to 350°F.
Line two baking trays with parchment paper.
Combine dry ingredients: from oats to raisins.
Combine wet ingredients: from water to soy milk.
Stir dry and wet together until just combined.
Portion cookie dough using 1/3 C measure and place on baking tray.
Gently flatten cookies.
Bake for 24 minutes or until lightly browned.
Classroom Meetings: March 15 and 16
Please join your classroom guide for an educational evening—details to follow.
Save the Date: April 29, 2023
April 29 is the new date for our Annual Fundraiser and Social. Please mark your calendars! Details to follow.
Student Leadership Team
Thank you for supporting the SLT this year! We fundraise (and fun-raise) to support the MMEC Special Events Fund. This fund allows student Going Outs, projects, guests specialists, activities, and other events to occur at no cost to students or their families. The SLT is formed of interested year 5 upper elementary students.
Hide N Seek was an amazing success and we have Games Night coming up on June 16, 2023. We appreciate your bottle donations (leave by the red shed anytime) and the support you give us in our hot lunch blocks. Look for our upcoming Spring Hot Lunch Block featuring food from Edo of Japan!
Message from Alberta Health Services
Now is an ideal time to review your child's immunization history. It is important to keep your child's immunizations up to date to prevent disease and to help keep your child healthy.
Children are due for these routine vaccines at 4 years of age:
• Diphtheria/ Pertussis/ Tetanus/ Polio
• Measles / Mumps / Rubella / Chickenpox
These immunizations are provided free of charge. Please call Health Link at 8-1-1 to book an appointment for your child.
Thank you,
AHS Public Health Immunization Team
New Montessori Book Release: Perspectives on Montessori
Perspectives on Montessori was released late in November 2022. The foreword is by Adele Diamond from BC, a leading scientist in developmental cognitive neuroscience and a big supporter of the Montessori philosophy. The book is a collection of personal perspectives written by various authors who look at the core practices and outcomes of Montessori education. Edited by Jaap de Brouwer and Patrick Sins.
Photos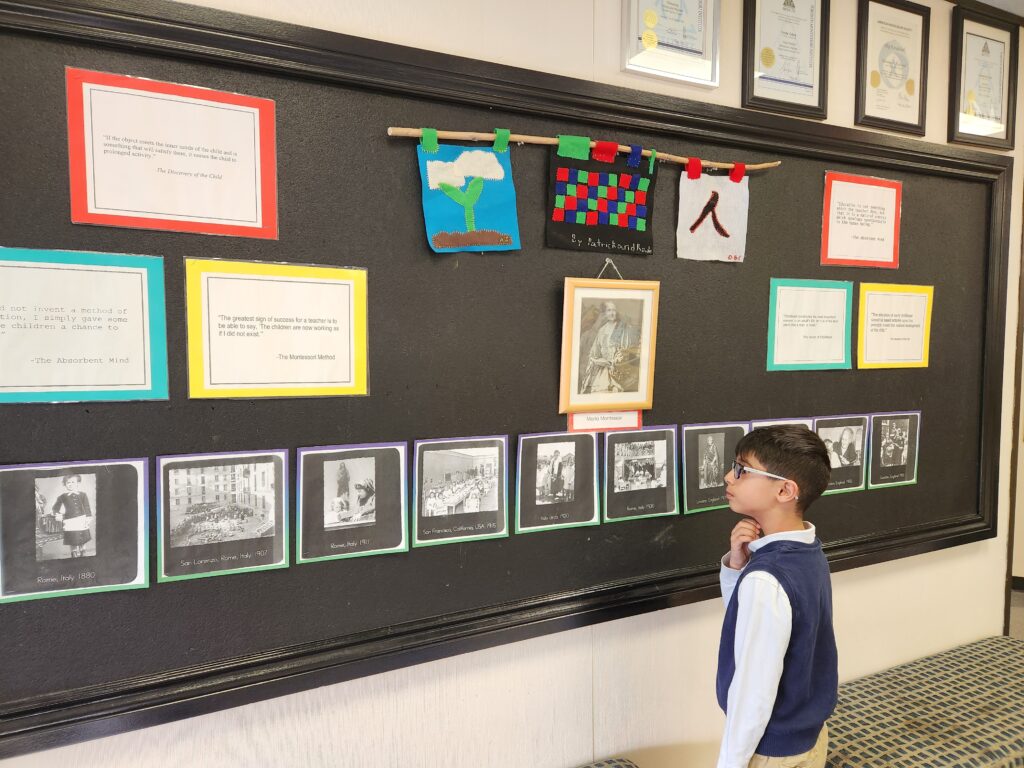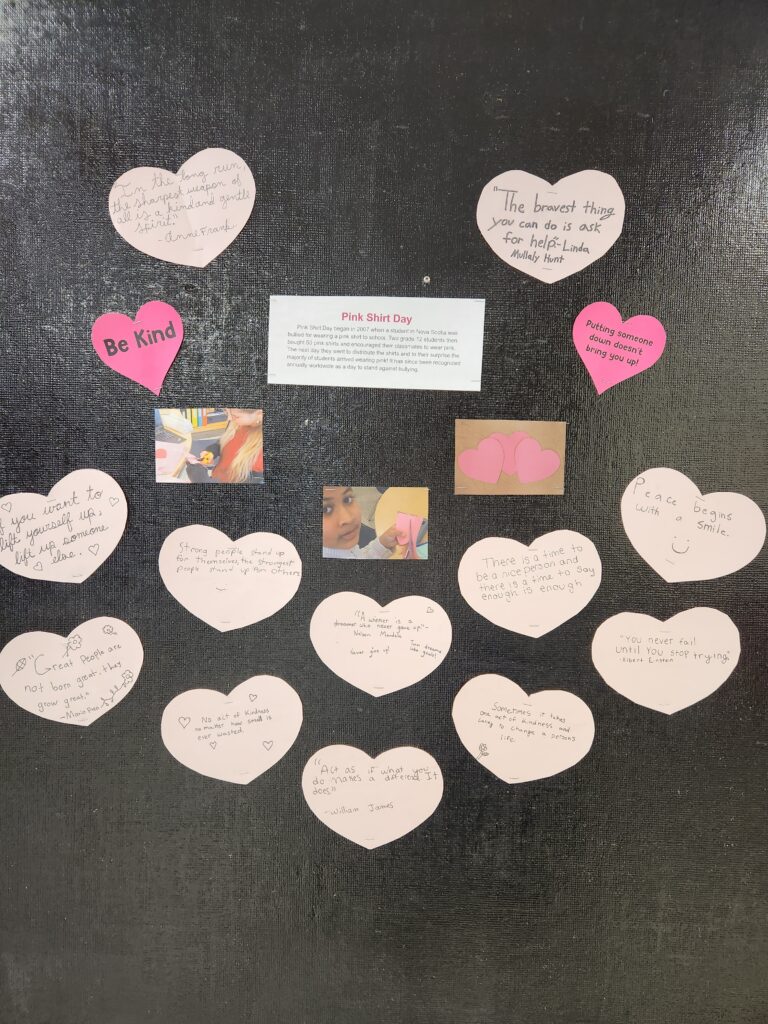 Mad Science visits the Casas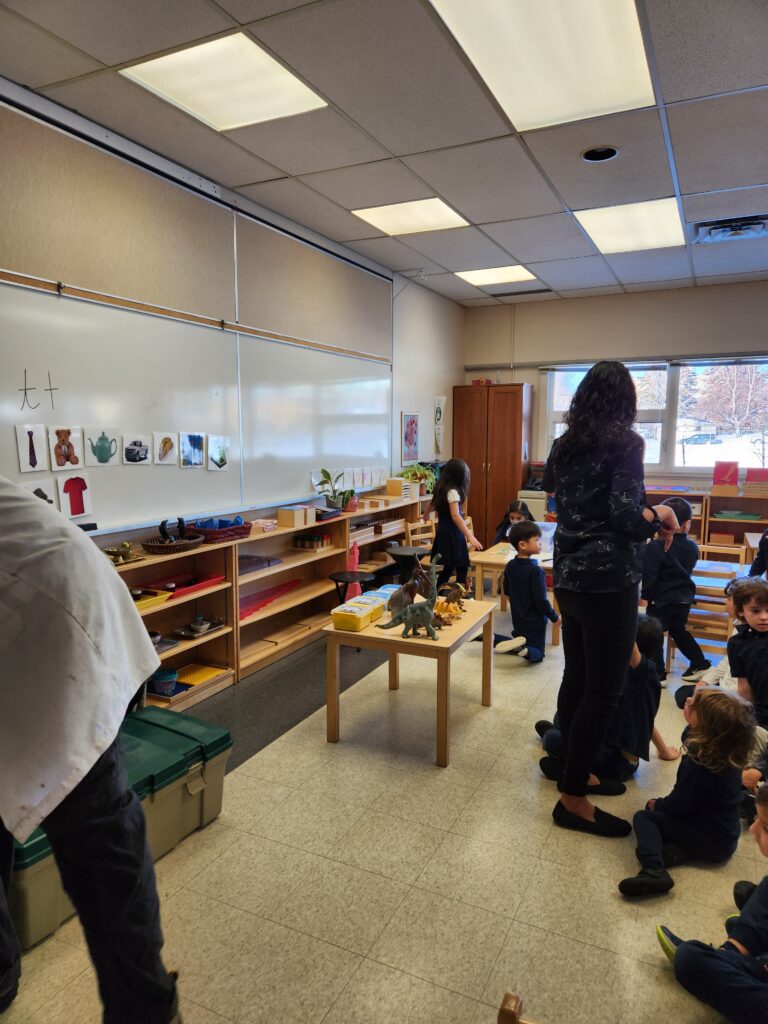 Erdkinder & Upper Elementary Science Fair